This guest post is courtesy of IPC Restoration Contractors in Fort McMurray. Below is their location information and anything else you need to know about them.
IPC Restoration Company– www.ipcrenocrew.ca/
192 Brett Dr, Fort McMurray, AB T9K
(780)880-6079
Whether you need restoration for water damage or want to renovate the bathroom, we can help. IPC Restoration serves the McMurray area with home contractor services for water damage, restoration, insurance claims, bathroom renovations, and kitchen countertops. While our renovation contractors provide professional, high-quality service, we don't take shortcuts on the renovations or restorations we take on. We follow a specific process, so customers know what to expect.
If you are looking for a company to get the job done in the fastest time possible at the lowest cost, you may want to consider looking for another company. Major renovation jobs can take a month or two. We won't make promises we can't keep, and as a restoration company, we want to make sure customers are happy with the services and materials we provide.
If you live in the Fort McMurray area and need a restoration, renovation, or insurance repair done in your home, call us to find out how we can help. For most jobs, we follow a step by step process that involves the customer at every step of the way. Whether the work you need to be done is a small or larger project, we follow the same process and provide the same professional service.
The first step in the process is to send an estimate request with all the required information. Next, a member of our renovation crew will review and confirm your request, with a date for completion of your estimate. When your estimate is complete, an email is sent. We provide you with client login information.
When you have access to the client area, you will then pick out the finishes, colors, and styles you want for your project. This can include countertop colors, styles of vanities and bathroom sinks, molding styles, flooring, and other details that make your renovation or restoration project unique to your tastes. When you've chosen your preferred products, you then confirm by signing the contract and paying the deposit for the desired work.
When the deposit has been made, and the desired styles are chosen, we order the necessary supplies for your renovation or restoration. When the supplies arrive, we get to work on your project. We may not be the cheapest renovation contractors, but we aim to be the most professional, taking pride in the work we do and providing the best customer service possible.
We provide both commercial and residential services of all varieties. Whether you want a major renovation, an update for rental units, or ongoing maintenance of a building, we can provide what you're looking for. We can do exterior upgrades as well, to give your property more curb appeal and potentially increase its value.
While we don't take shortcuts in materials or workmanship, we can still offer competitive prices on most contractor services. Our firm has won several awards for the services we provide. While we may not offer the lowest price, we offer value and quality artistry for all projects large and small.
While we many not be the least expensive contractor, we offer many advantages to our customers. A full guarantee on all the work we do is just the beginning. We offer excellent service and keep customers apprised of what's going on, every step of the way. We want customers to feel they can rely on us to get the job done right the first time.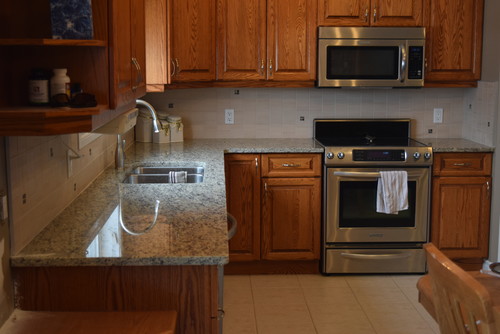 Photo by IPC Reno Crew.ca – Discover home design design inspiration
Tips for hiring a renovation or restoration contractor
– Make sure the get details of services in writing. The estimate should also be provided in writing, with a line by line list of all items being charged, with corresponding charges.
– Check the reputation of any contractor you're considering. While low price and quick work may seem like good features, you don't want shoddy work. Taking shortcuts can lead to more work to correct the defects down the road. Today, reputable contracting companies have easy to use websites and will have plenty of positive reviews from loyal customers.
– Establish a budget before getting an estimate. This way, renovation contractors will know what you want and how much you have to work with. If a particular feature does not work within a certain budget, the contractor may be able to recommend a suitable alternative that will satisfy your particular style. Try to have an idea of color palettes you want to work with. Some supplies must be custom made, and it's costly to make changes when countertops or sinks, for example, are changed at the last minute.
– Know your personal style. This helps you determine which styles will be most suitable for your project. Knowing what you want will help contractors understand what your project will entail. It will also help them provide the most accurate estimate before you pay your deposit and sign a contract.
What are you waiting for? Visit us today: